Soundcare® SuperSpike: You can't do better !!!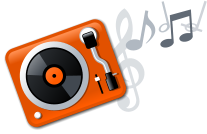 The Soundcare® SuperSpike:
The use of spikes with Hi-fi components improves sound quality. It is also a certain fact that the use of spikes
damages the surface on which they stand.
One has seen numerous attempts to make feet that prevent the disadvantage of damaged floors, but they all
render reduced sound quality. The use of spikes gives the best sound !
Soundcare® has dealt with this problem in a serious way and has developed a new SuperSpike
that in addition to taking care of all sound advantages, also protects all surfaces.
Several high-end producers deliver their products with Soundcare® SuperSpike from factory.
Listening tests in Norway, Denmark, Japan, Germany, England, France and USA give excellent
honors to Soundcare® SuperSpike. Quoted from HiFi Choice:
"There was definitely an improvement in clarity and
detail using the Soundcare spikes - and no problems
with scratched flooring. ..
Definitely recommended, then. The prudent should
start with a single set (say, for amplifier or CD player),
to see how things go. But be warned; you'll almost
certainly be back for more!"
You can also find excellent reviews in many Hi-Fi
magazines all over the world, HiFiChoice, HiFi+,
Haute Fidelite, High Fidelity, Audeo and many more.
You find some of them here:
Soundcare review site.
Your hi-fi products deserve the best working conditions and
Soundcare® SuperSpikes are the best feet that can be found.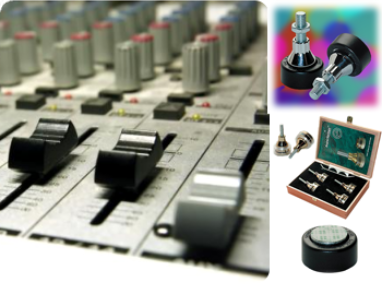 Qu'est-ce qu'un Soundcare®SuperSpike?
Le Soundcare®SuperSpike est un appui intégré et de type nouveau pour enceintes et appareils hi-fi. La particularité de la construction élimine le
problème qui se pose le plus fréquemment: les surfaces endommagées. Ces pointes permettent de déplacer la chaîne musicale sans rayer le sol.

Pourquoi des Soundcare®SuperSpikes?
Par la réduction de la surface d'appui, le poids par unité de superficie augmente, ce qui rend
meilleur le contact à l'assise. La qualité sonore et le contrôle des basses fréquences, ainsi que
leur diffusion dans d'autres pièces ou dans d'autres appartements, sont ainsi améliorés. 12,5 kg
par Soundcare@SuperSpike chargé produisent une pression de 6200 kg par cm2.

Le Soundcare®SuperSpike n'est pas une pointe ordinaire!
Moins de distorsions sonores et un contrôle optimal des fréquences améliorent nettement la qualité du son de toute chaîne hi-fi. Le
Soundcare®SuperSpike est un complément avantageux pour un plaisir musical plus intense.
A conseiller vivement pour l'isolation des subwoofers actifs!!!!